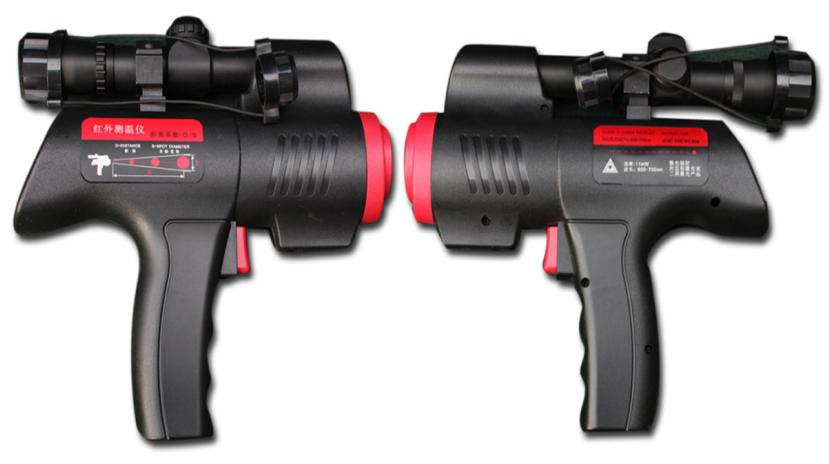 Types YT-DL series is infrared thermoscope it is every one can non-contact temperature ges walkie to measure targeted temperature, divided into two concrete types YT-DLJ-30, YT-DLY-30 according to the distance factor. Can apply electricity, railroad system to extensively, use for, measure, fail, turn electric line, the intersection of converting station and the intersection of electric equipment and connect and temperature of contact system into, can also measure the temperatures of different body surface used in other trade non-contacting at the same time.
Second, operating principle
Any is higher than absolute zero (- 273.5 ¡æ) Object infrared in meeting radiation for energy. The infrared thermoscope makes the infrared radiation of the testee have one that chose that was seen through through the precision optical system, and through infrared light energy assemble get probe,last corresponding electric signal energy probe, and then compensate the analog to digital converter, linearization and radiance through the electronic circuit, reveal temperature value on the liquid crystal display with the thermometric scale finally.
Products outside drawing of Fig. 1
Type: YT-DLJ-30
Type: YT-DLY-30
Fig. is 2 Liang type products appearance
Third, main technical parameter of instrument
Temperature measurement range
-30 ¡æ- 300 ¡æ
Survey accuracy
¡À is t¡À 2 ¡æ2% (t is reading value)
Spectral response
8um – -14um
Definition
1 ¡æ
Repeatability
¡À 1% or ¡À of the reading value is 1 ¡æ
Aim at the way
Coaxial laser aiming
Show and keep
Show keeping for 8 seconds
Distance factor
160: 1(SD-160)
200: 1(SD-200)
The radiance is revised
0.40- 1.00
Storage function
100 temperature points
Output interface
USB
Instrument power consumption
Less than or equal to 50mA
Light button of the background
Laser switch
Use the environmental condition
Ambient temperature – 30 ¡æ- 50 ¡æ
The instrument supplies power
Laminated cell of 2 9Vs
Exterior size
High 220mm X long 236mm X thick 64mm
Weight
750g()



Contacts: Zhang YanHui
Telephone: 86029-89245788
Fax: 86029-89290593
Email: xagtcg@163.com
Web site: http://www.xaytcg.com.cn
Address: Xi'an is through the bright light path No. 55 of making area